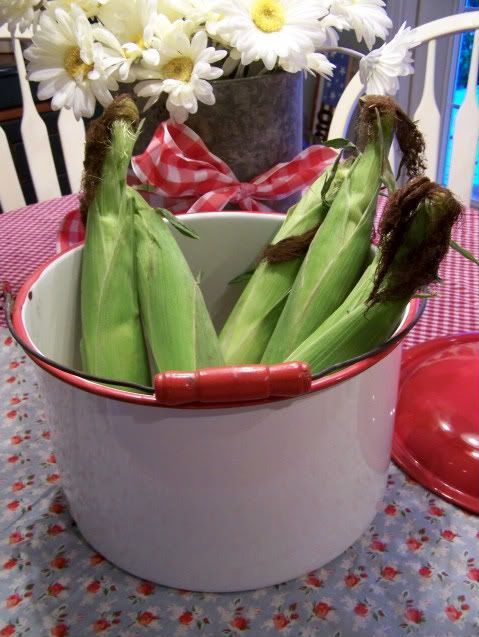 I hope you are enjoying the

last of summer's fresh bounty

!
The Farmers Market
had the
sweetest fresh corn!
I certainly am making the most of it, since it will all be over after this week.
Oh, the new, old,

enamelware pot

?
I picked it up at our Country Emporium...cute and useful.
Dee