Happy Memorial Day.....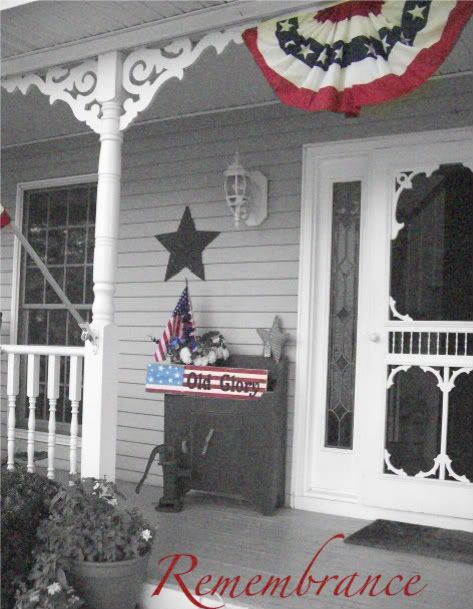 Hang that bunting and wave those flags proudly from your porch posts,
in appreciation.
Today my family will
Remember
our fallen soldiers, those who have served our country and those who are still serving. The soldiers who have fought for our freedoms and those who have made the ultimate sacrafice.
My young cousin will be heading to afghanistan in the coming months after being stationed in Alaska for a short time, please pray for his safe return.
Thank you
to all those soldiers and their families, thank you for your service and dedication to our country.
Take Care,
Dee