I hope you had a fun one.
Here's

my lil' Scarecrow

, all ready to go!
We had a last minute costume change! He kept that itchy hat on too!
My middle daughter all

dressed up very scary

.....she loves creepy scary.
In our house you have to be 10 and above for creepy scary.
My oldest no longer dresses up :o( ... so here are some photo's of


Halloween Past..
A pink lady

,

a greaser

,

and an bum
, (with a cast from soccer), Oh My!
My oldest was also

a scarecrow

when she was little so it was fun to do that one again!
My middle daughter made a cute lil witch one year,
I sewed that costume (for many hours)!
Another homemade costume,

an Indian princess

, a hand me down from her sister.
I love it when all my hard work gets recycled!
Some spooky scenes from our house all decked out
in

our halloween finery

for a costume party!
A spooky menu....
Our creepy scarecrow greeting visitors at the door
with creepy music playing and a smoke machine makes a scary setting.
Witch

cupcakes

and

witches brew

,
with gummy eyeballs floating in it for special effects!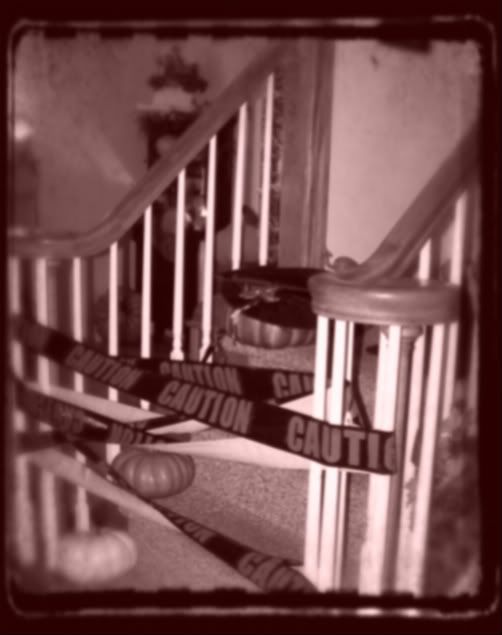 If you partake in the fun of the holiday, I hope that you enjoyed your visit to our "spooky" farmhouse! If you don't partake, well we can still be friends of course, stop back on a brighter day!
Thanks for visiting! Don't forget to leave a comment, and check out the Autumn Porch contest link on the top lefthand column of my blog.

I do appreciate all of you who take the time to stop by and especially those of you who leave a comment!

I will have a surprise coming up for my readers in the next couple of weeks, so be sure to stop in again!
Take Care,
Dee