Farmhouse Mercantile
Alrighty girls...alot of people sent me messages regarding where to purchase the
PIE FIXES EVERYTHING SIGN
and wanted to see some more....I really do appreciate all of your kind comments and decided with those responses it was time to go one step further and open shop.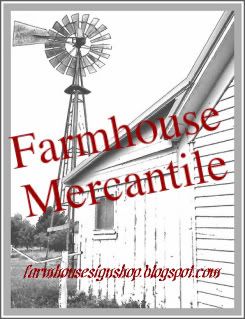 www.FARMHOUSESIGNSHOP.BLOGSPOT.COM
Farmhouse Mercantile is officially open for business! You can also click on the link on the top left of this blog and it will take you there...I have a handful of country signs listed and will be adding more signs and other country farmhouse items weekly. So check back regularly.
Up until now

, I have only sold my signs to a few local shops on a small scale basis, always ordered ahead of time. I have never really gotten to see my customer's reaction to my product...so to say the least all the kind and encouraging comments were so exciting for me!
I also have alot of kinks to work out as far as my time scheduling. I am a mom with responsiblities and a house to run, so I now have to set up certain days a week to paint and ship out. I hesitated to do this on a bigger scale in the past when my son was younger even though I

was encouraged....sadly, he is no longer an infant but now is a much better time to start up. I plan to be up late many a summer night painting these signs...I am such a night owl.
Thank god school is getting out soon!
If you have any questions please contact me at
I hope that you are happy with the signs,
I love making them with lots of country lovin and
they really do add an extra touch to your decor.
They are all over my house, inside and out!
Here are some pictures of our
"staging and photo shoot" from this past weekend.....
Our Barn Cat Daisy had kittens

late April
and we had them out and about over the weekend
for some country sunshine and frolick
since they have been protected safe and sound inside while they
Well...they wanted to help out too!
Then they decided they wanted to run things a little.....
Lil Man here discussed our business plan for a while.........
Then he said, "Ok....darling, I'm loving the red gingham,
but the red geraniums might be too much...
let's work with this some more."


"Hello ladies...ummm...
do you see the grass smudge on this sign here..this just won't do....
lets get another one in here, can we please!"

Lil Miss

decided she would help out too, and suggested we incorporate the terra cotta pot in a shoot....she's a lil camera shy and much more soft spoken though!
I enjoyed their company so much that we decided
they needed to be a part of this business too...
and so we gave lil man the role of.....
Don't worry with checked the kitten labor laws first
and we didn't work them too hard!
Pssst....if you are a sugar pie sister and are interested in the
PIE FIXES EVERYTHING SIGN
after the drawing is held email me your user name you will get back a coupon code for 20% off that sign for the month of June.
I hope that you had a nice weekend ladies....Thanks for stopping by!