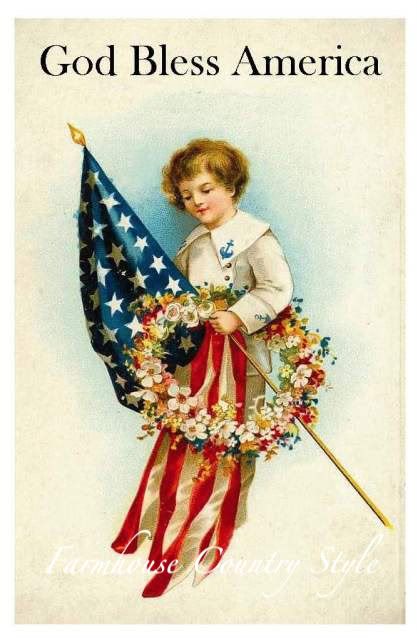 I hope you had a great Fourth of July!
Celebrate the birth of our nation and rejoice in the liberties and freedom we have here in

America

.
I can't think of a better reason for a summer barbeque each year than that.
Each year our small town hosts

a patriotic parade and firework display

over the lake at dusk. We host a family barbeque and swim before heading out the door with picnic blanket in hand to find the

perfect spot

.
I like to doll up the farmhouse with some

patriotic decor

in time for the party but
it will all be left up until labor day to enjoy throughout the summer. Here's a few photo's of patriotisim around our home and barbeque.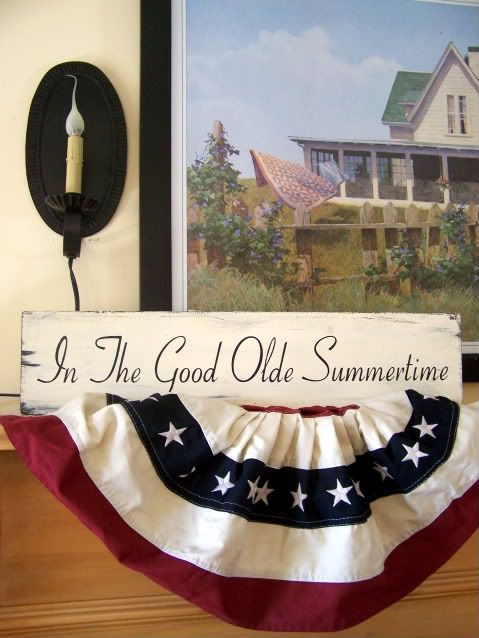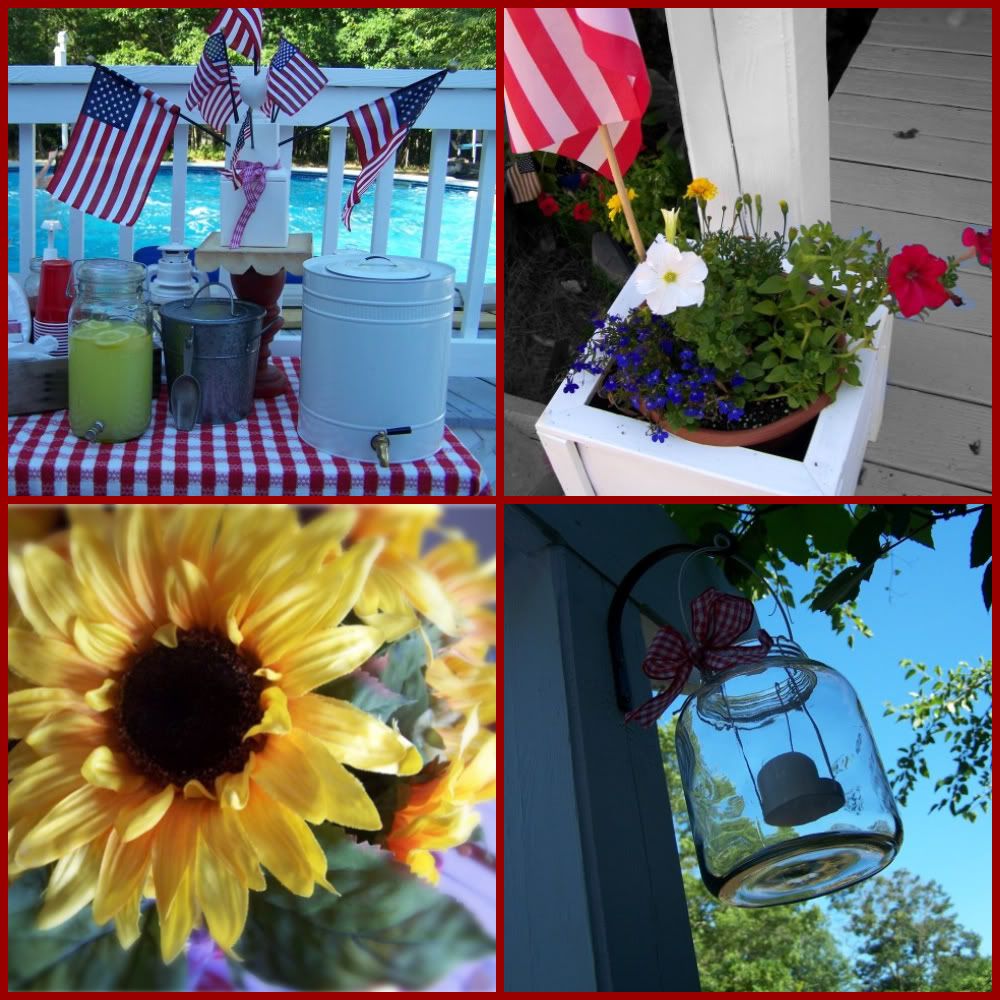 These lanterns were made from glass jars, I tied a gingham ribbon onto the hanger, a white candle inside lights up the night when the festivities continue into the evening.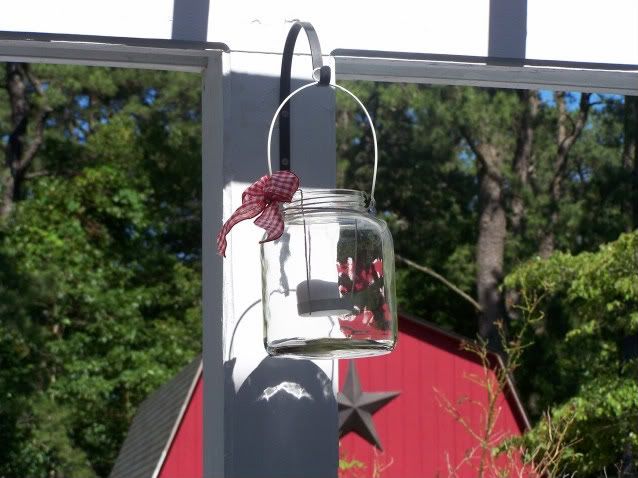 Several are hung all the way down the trellis that covers our back deck. When they're all lit they give off a dim glow, just enough light to see but not enough to attract bugs.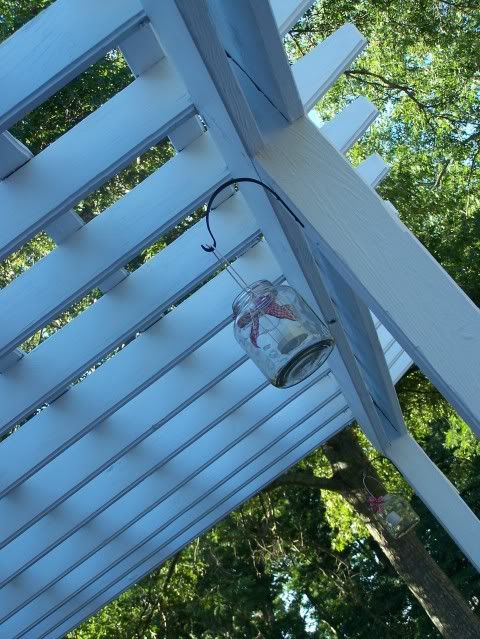 The tables were all set with patriotic accents for the party.
A

vintage cake holder

is put to use safeguarding the sweets.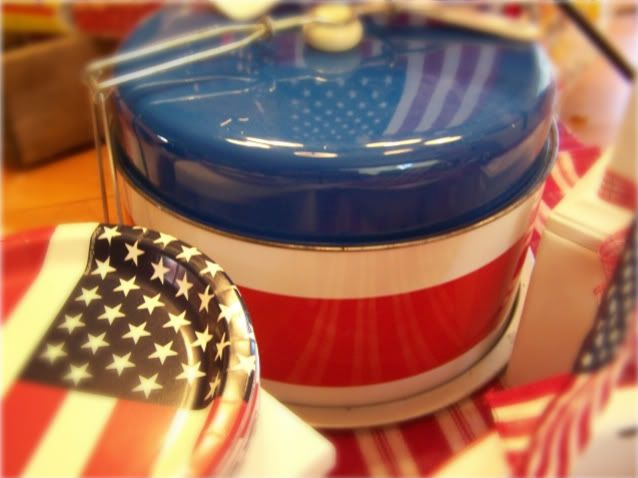 A big bowl of watermelon quenches our thirst in the summer heat.
What barbeque would be complete without some juicy watermelon?
A fresh baked Strawberry pie....
An old crate makes transporting out the barbeque necessities easy. My kiddos have hotdogs and burgers with their ketchup...so we go through alot of it each summer. I made a mason jar dispenser to hold large amounts. I looks nicer and cleans up easier too.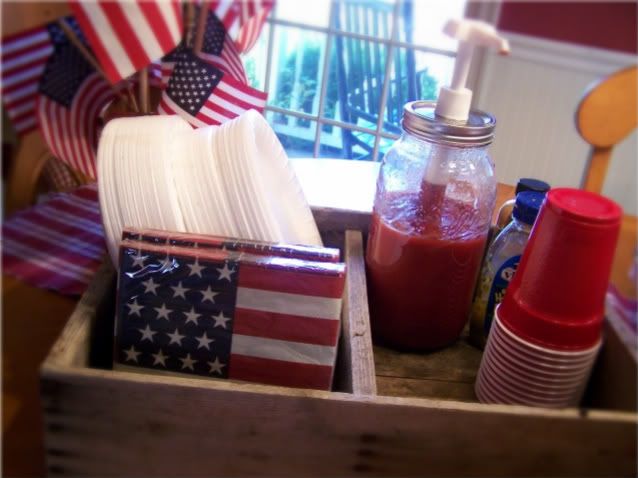 The drink station is set up outside to avoid cleaning up any spills
when those little hands refill their cups.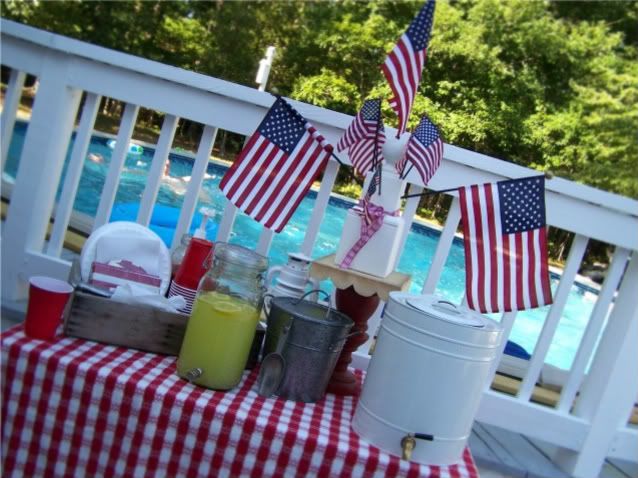 My lil guy was also

as festive as can be

in his flag bathing suit....
picking me some daisies no less.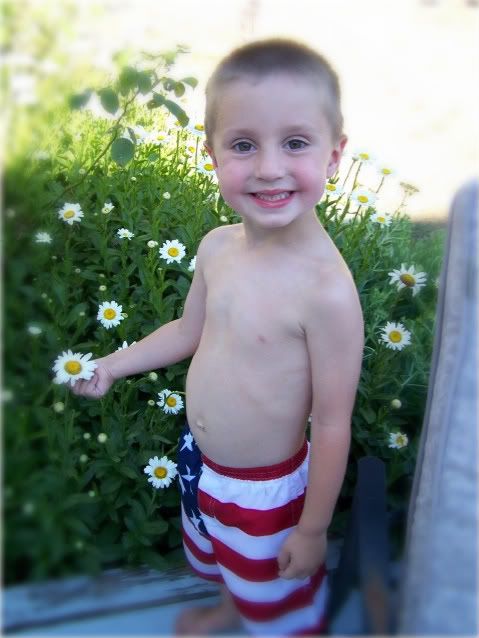 So what did you do for July fourth this year?

Do you have any traditions, recipes you would like to share?