to all the wonderful dads out there!
In this lifetime
I have been blessed with a great father
and a wonderful husband who is also an awesome dad.
~Fatherhood is pretending the present you love most is soap-on-a-rope. ~Bill Cosby
I have had the gift of knowing fathers who love their children unconditionally, without bounds, would do anything they can for their babies. Love without measure.
P
rotectors,
N
uturers,
P
roviders,
H
ealers,
S
upporters,
B
iggest
F
ans, and
E
ncouragers
They have enriched our lives beyond expectations.
You were one of the coolest dads I have ever known,
and you still are.
You were a loving family man by
which I set my standards to.
You have taught me valuable lessons,
always by your example.
You taught me to value a hard days work
and that idleness and laziness
is never satifying, there is always something to do.
You taught me that if I do not know how to do
something, figure it out.
Try and try again, and then try even harder.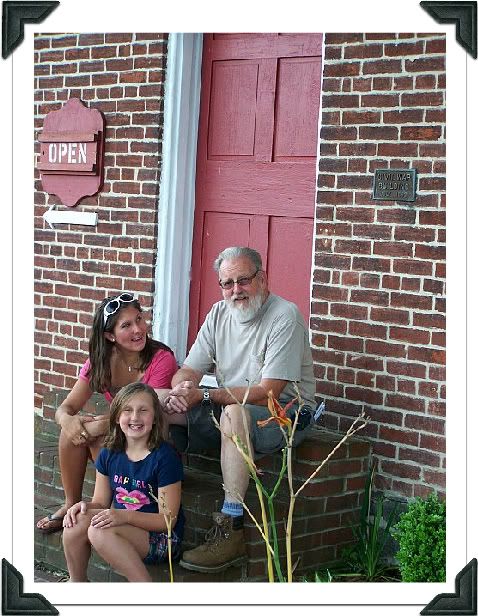 You are strong, kind and confident.
Your compassion and kindness to others always shined.
You taught me to be strong, and to carry on
when I had to.
You taught me the importance of character,
honesty, and helping others.
You never felt sorry for yourself,
even when things were hard for you.
Your family loves you because of the way you loved us.
Love plants seeds of love afterall.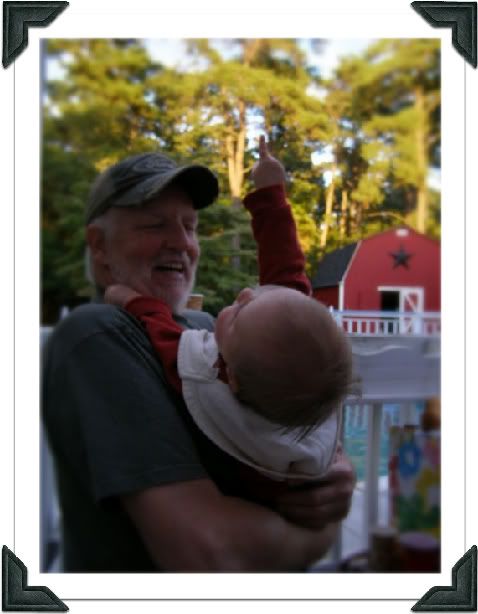 ~Dad, you're someone to look up to no matter how tall I've grown. ~Author Unknown
You have been and continue to be a great Dad to me,
and pop-pop to your grandchildren.
We all love you so much Dad!!
You are a kind soul.
You see the good in people first.
You are a loyal family man.
You have sacraficed your wants for your family
many, many, many times, you're probably
the most unselfish person I know.
You are always offering up your best advice
and preaching life lessons to prepare our children.
You have taught humility and compassion toward others.
You teach that second chances are alright.....
forgiveness makes you a better person.
You are so funny, never afraid to be silly
and give us a good laugh.
You have worked hard to provide
your family with a good life always wanting the best for us.
You teach us appreciation for what we have and appreciation for what we don't have.
Furthermore, you are the kind of father who....
will re-bait a fishing pole over and over when your son casts repeatedly and looses it,
just so you can fish with him and......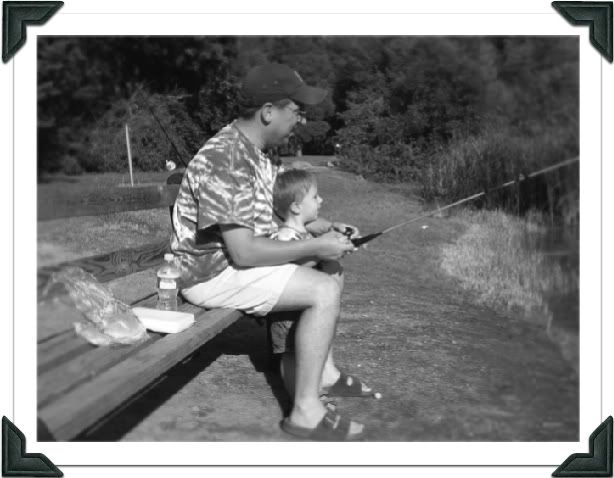 The kind of Dad who celebrates (to the likes of which I have never before seen) when said son finally catches that fish or your daughter makes a homerun or a goal....and......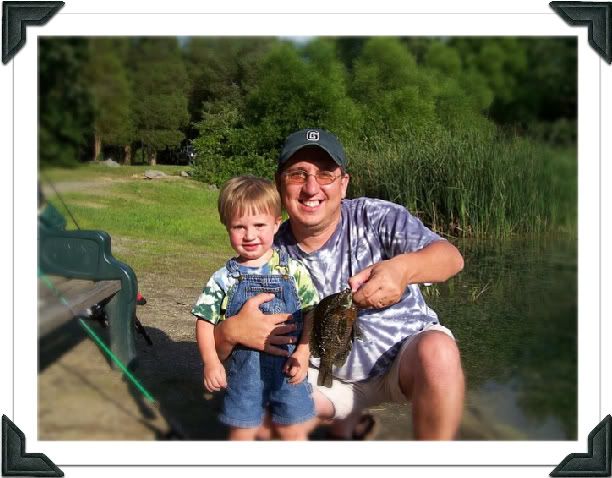 the kind of Dad who will hold his sleeping toddler on the lawn mover
while he finishes cutting the grass because he wanted a ride
and then fell asleep....
Yup, true story....and...
Also, the kind of Dad who is never afraid to get down on the floor with his kids and be plain old silly....
and the kind of Dad who stops what he is doing to catch up with his kids and find out about their day.
I love you...so very much.
Thank you for being such a good Dad!
We appreciate you and hope you have
a wonderful Father's Day!
~

Be kind to thy father, for when thou were young, who loved these so fondly as he?
He caught the first accents that fell from thy tongue and joined in thy innocent glee.~
To all of you celebrating the love of your Father...or fatherly figure.....
Shower them with all the love and appreciation you have in your heart,
let them know they are one of the greatest gifts.